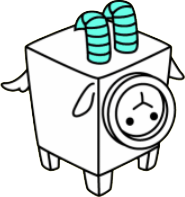 Name
Caprichine
Goatpedia entry
A goat? A Machine? It doesn't know because its head keeps spinning around.
Location
Fields
Size
3200ft
Produces
Poop
Coins per second (Offline)
4089.5
Cost in Shop (First time)
25,000,000
Cost in Shop (First time)
6
# of baby goats needed
2048
Note that the Caprichine is only available after the Universe has been reset, as an alternative to the Curlito.